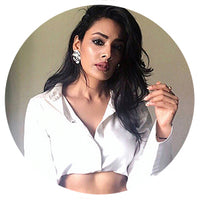 SUBSCRIBE to my YouTube channel
Ishita Mangal is a Fashion Designer and a Content Creator. She delivers informative fashion unconventionally and is the original content creator to mix comedy with fashion.
Fashionable yet sassy, beauty-oriented yet real, trendy yet not driven by FOMO, and sarcastic in a world that has lost its sense of humour.
SUBSCRIBE NOW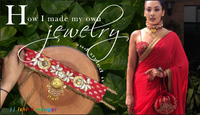 How I made my own jewellery
A DIY tutorial on how I made my own choker with scraps lying at home. I have also shown you ways in which you can style the same.
WATCH NOW
WATCH MY OTHER YOUTUBE VIDEOS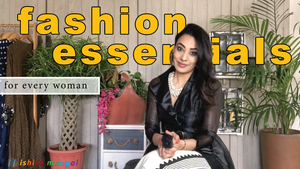 FASHION ESSENTIALS FOR EVERY WOMAN
I think this is a topic that every blogger has touched and spoken about, but this is a video that doesn't tell you to buy a white t-shirt or a skinny jean. It tells you that fashion essentials are different for everyone and you should redefine the essentials based on your needs.
WATCH NOW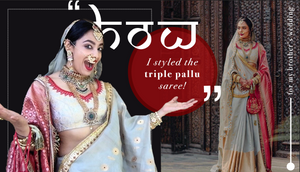 HOW I STYLED THE TRIPLE PALLU SAREE
How I styled the triple pallu saree that I wore for my brother's wedding! I finally decided to release all the tips and tricks that I have learnt from my mom, the Sabyasachi store and Sonam Kapoor's looks!
WATCH NOW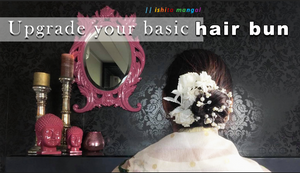 UPGRADE YOUR BASIC HAIR BUN WITH ACCESSORIES
This is my video on how you can style your basic hair bun with accessories. Most of the accessories I have used in the video are from Singapore but you can find similar accessories in Amazon, Zara, Forever 21 etc.
WATCH NOW
YOUR FEEDBACK IS IMPORTANT
There is no one doing what you are doing in this WORLD. Congratulations Ishita Mangal because you have succeeded in owning a niche with a very crowded space like fashion in a very crowded platform like Instagram! You are one of a kind! Waiting for the day you represent our country GLOBALLY. You are going to shine like you can't even imagine.

Shweta Solanki
Hi Ishita. I just want to say your videos are so fantastic. You're giving great information and making it in such a unique way. I follow every fashion blogger but have never seen videos like these by anyone. Your work is so original it's amazing. You are definitely gifted and your style sense is just fabulous. Keep up the good work. You are going to rise high! Love you so much!

Vishaka Manore
It's so good to have come across your page. In the race of content everywhere around, you are spreading real knowledge, be it about the diamond or types of jeans or sleeves or anything. Please please keep it up! Keep going! Keep shining! Lots of love and power to you! You go ma'am!

Pragati Maloo